Capt. Jack Netskar
President
As President, Captain Netskar is responsible for all aspects of the IFALPA's activities and guides the Federation's participation in the International Civil Aviation Organization (ICAO), which develops and promotes standards and recommended practices for the safety, security, and environmental sustainability of international civil aviation. Capt. Netskar is also Vice President at his home Member Association, Norsk Flygerforbund (NF). He is a Captain on Boeing 737NGs for SAS, based in Oslo.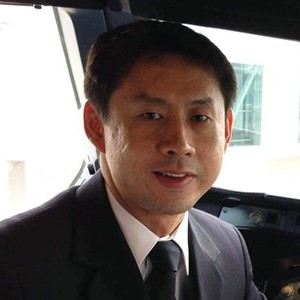 Capt. Amornvaj Mansumitchai
Deputy President
Capt. Mansumitchai flies the A380-800 for Thai Airways and is also a simulator instructor on the A380. He has held the roles of IFALPA Director of THAIPA, RVP Asia/East, and EVP Asia/Pacific.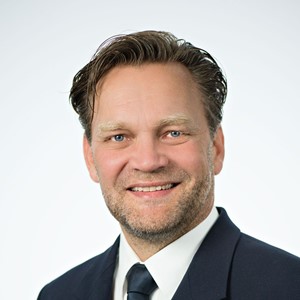 Capt. Uwe Harter
Executive Vice-President Technical & Safety Standards (EVP TSS)
Capt. Harter has served as Chairperson for the HUPER Committee, as well as Board Member Flight Safety and International Affairs for his home association VC, German ALPA. He currently flies the A380 for Lufthansa, based in Munich.
Capt. Joseph Genovese
Executive Vice-President Administration, Membership & Finance
Captain Genovese flies the Airbus A320 for United Airlines, out of New York. He is awaiting training on the Boeing 787. Currently serving as ALPA's vice president–finance/treasurer, he has held numerous ALPA leadership roles for his pilot group, including Master Executive Council (MEC) executive administrator, MEC secretary-treasurer, and member of the MEC Grievance Committee. He also served as a Local Executive Council chairman and secretary-treasurer.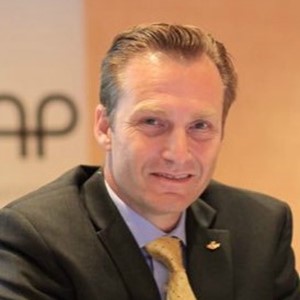 Capt. Al Gaspari
Executive Vice President Professional & Government Affairs (EVP PGA)
Captain Gaspari flies the B757 and 767 for United Airlines and is the Vice-Chair of the UAL Alliance and Scope Oversight Committee. He has served as Chairman of the Associations of Star Alliance Pilots (ASAP) and member of the UAL Master Executive Council. His background includes work with several Committees including Air Safety, Scheduling, and Grievance.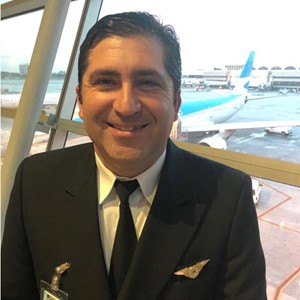 Capt. Daniel Bianco
Executive Vice-President South America (SAM)
Captain Bianco has been working for Aerolineas Argentinas for over 20 years. He is currently Captain on the A330 fleet and has been a flight instructor for both pilots and cabin crews. Captain Bianco is the FESPLA´s General Coordinator and a member of the ITF Pilot Committee.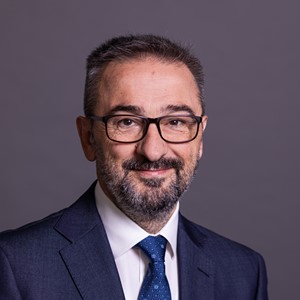 Capt. Juan Carlos Lozano
Executive Vice-President Europe (EUR)
Captain Juan Carlos Lozano is an Airline Transport Pilot flying the A320 for Iberia Airlines. An IFALPA Accredited Aircraft Accident Investigator, he previously served as Chair of IFALPA's Accident Analysis & Prevention Committee, as member of the ICAO Safety Management Panel, and as advisor to the IFALPA Representative at the ICAO Safety Information Protection Task Force (SIP-TF).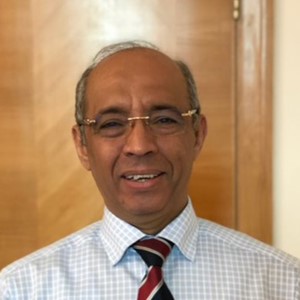 Capt. Souhaiel Dallel
Executive Vice-President Africa & Middle East (AFI/MID)
Capt. Dallel is TRE/SFE Captain on Tunisair's A319-320 fleet. He was previously the Federation's Regional Vice President Africa West.
Capt. Ishtiaque Hossain
Executive Vice-President Asia & Pacific (APAC)
Capt. Hossain served as IFALPA Director of Bangladesh Airline Pilots' Association, and as IFALPA RVP Asia/West for consecutive 04 times before being elected as EVP. He is an Accredited Aircraft Accident Investigator and flies the Boeing 787 DreamLiner for Biman Bangladesh Airlines.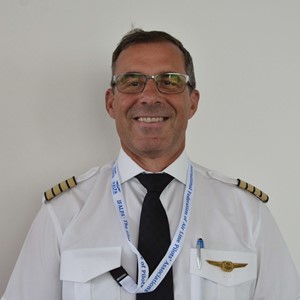 Capt. Rod Lypchuk
Executive Vice-President Caribbean & North America (CAR/NAM)
Capt. Lypchuk previously served IFALPA as Chairperson of the Administration, Membership, & Finance Committee, and later several terms as Executive Vice-President Administration, Membership & Finance. A pilot for Air Canada Jazz, Capt. Lypchuk flies CRJ series aircraft.